CDC Admits Polio Vaccine May Have Given Millions Cancer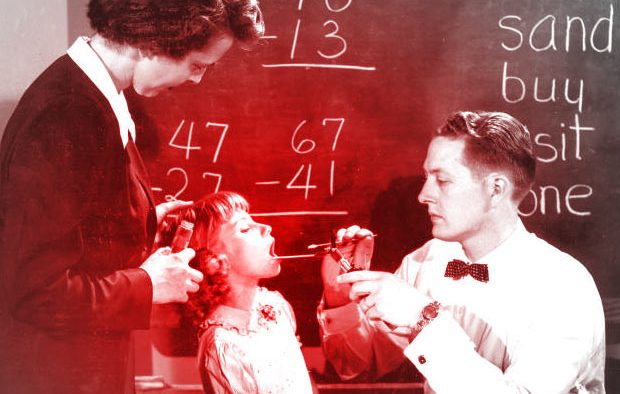 Editor's Note: As Truthstream Media has reported before, video of top Merck vaccine "pioneer" Dr. Maurice R. Hilleman confirms the information that the Centers for Disease Control and Prevention (CDC) has quietly now decided to release on these polio vaccines — the man has even laughed about deliberately putting these agents into the vaccines (don't take our word for it; see the video below).
Oddly, the page screen capped below has since been taken down by the CDC.
It's almost as if they have something to hide…
Daisy Luther
The Organic Prepper
People like to shake their heads at the eccentricities of those of us who eschew vaccines for ourselves and our families, but a recent document that was published (then immediately removed from the website) by the CDC gives even more credibility to our claims of "You just don't know what's in that stuff."
A polio vaccine injection that was given to people between 1955-1963 contained a live cancer virus.  Here is a cached copy of the CDC document.
So… More than 50 years after the fact, the CDC quietly admits that this vaccine could have kept folks from getting polio but may have given them cancer instead??????????????
Tags: