1000 Points of Light: Bilderberg 2013's Infinite NWO Connections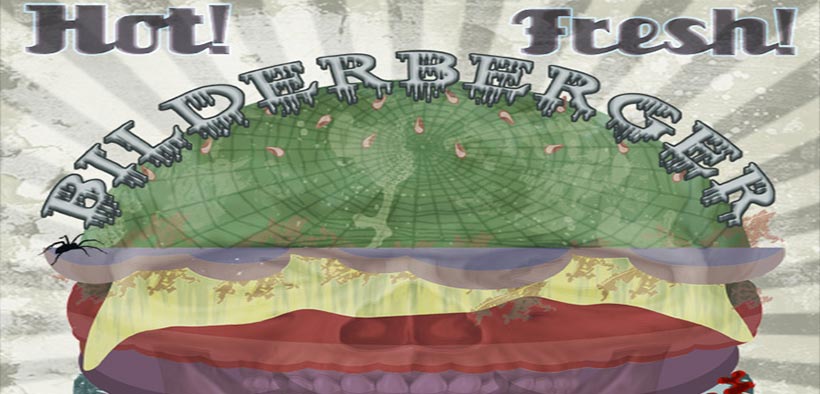 Well, it's that time of the year again — Bilderberg.
Endless connections abound at the annual meeting where leading members of industry, banking, politics, finance, technology and the military industrial complex come together behind closed doors in secret to inform policy that effects all of our lives.
With the usual suspects pretty well-known for those who follow Bilderberg, we've decided to highlight a few of the potentially lesser known attendees, and little known influence over world affairs. Let's take a closer look at who some of these people are…and why it matters.
How Bilderberg Implements its 2013 Agenda
After each name, we've included each person's title as listed on the official Bilderberg 2013 participants list.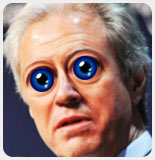 Marcus Agius*: Listed as Former Chairman, Barclays plc.
Though he is a regular attendee of Bilderberg, we just found out he's also married to Katherine de Rothschild, daughter of Edmund de Rothschild. Guess you learn something new everyday.
Interestingly, as the former group chairman for Barclays, overseeing the bank until 2012, Agius played – at a minimum – a facilitating role in the LIBOR (London Interbank Offered Rate) scandal running a company that allowed this corruption to cultivate . He not only helped direct the bank that was caught in the manipulation of interest rates at that time, but was and still is chairman of the British Bankers Association (BBA) which calculates and publishes LIBOR – in other words, while a few mid-level figures at Barclay were targeted by investigative bodies, a key figure with a pivotal role at both Barclays and the organization that publishes the interest rates for LIBOR is apparently unworthy of interest or investigation .
Conflict of interest, anyone? In May 2013, Barclays won dismissal of a lawsuit from U.S. shareholders over LIBOR after the bank had settled with the government. Agius remained a steadfast member of Bilderberg's steering committee and regular attendee through the global financial crisis and subsequent British scandals.
As a married in family member, Agius is one of many hidden Rothschild agents who frequently attend Bilderberg. Others include Franco Bernabé, the Telecom Italia CEO who is also vice chairman of Rothschild Europe, and James Wolfensohn, former head of the World Bank, whose father, a one-time employee of James Rothschild, named him after his boss despite parting ways.
Like other financial figures at Bilderberg, he is invited primarily to coordinate discussion of economic and fiscal matters, but as a steering committee member also holds influence in all matters of the meeting.
Recent Bilderberg topics like are related to his typical focus areas:
How big data is changing almost everything (2013)
Can the US and Europe grow faster and create jobs? (2013)
Jobs, entitlement and debt (2013)
Is Vigorous Economic Growth Attainable? (2012)
Imbalances, Austerity and Growth (2012)
Sustainability of the Euro and its Consequences (2012)
Technological Innovation in Western Economies: Stagnation or Promise? (2011)
A Sustainable Euro: Implications for European Economies (2011)
Is Financial Reform Progressing? (2010)
US and European Fiscal and Financial Challenges (2010)
The European Union and the Crisis of the Euro (2010)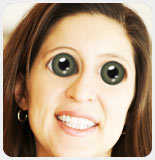 Susan Athey: Professor of Economics, Stanford Graduate School of Business
Odd they didn't mention she has also been the Chief Economist for Microsoft since 2007. Athey has served as an Associate Editor for the RAND Journal of Economics where she co-authored articles such as, "Optimal Collusion with Private Information".
As such, she is a key operative in the industrial complex surrounding the technocratic rule over society, which exists through formal, informal and clandestine connections between private industry, government and think tank forums that often integrate the two and merge their interests.
Athey's is noted for her contribution and insights into auctions and other bayesian games.
RAND's reputation as a war gaming vehicle, that often manages to facilitate scenario-based application, as well as research and development that both crafts policy and instigates "change" events, and Microsoft's reputation as a standardizing and disrupting technological implement, IBM-front and, through the Bill and Melinda Gates Foundation, vehicle for eugenics and social control, puts Athey, the MIT/Stanford economic technology professor, closely aligned with the Rockefeller agenda.
Recent Bilderberg topics that may or may not bear a relationship to why she was invited:
How big data is changing almost everything (2013)
Cyber warfare and the proliferation of asymmetric threats (2013)
Online education: promise and impacts (2013)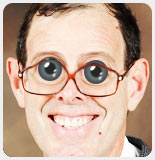 Nicholas Eberstadt: Listed as Henry Wendt Chair in Political Economy, American Enterprise Institute
He is also a member of the Global Leadership Council at the World Economic Forum and has been a consultant to the Departments of State and Defense, USAID, the World Bank and the U.S. Census Bureau.
Eberstadt was also a 1979 Rockefeller Foundation Visiting Research Fellow, working on assistance in the development of internal and public studies and reports.
Eberstadt wrote the book Prosperous Paupers and Other Population Problems and has written numerous articles on the issue of population, including "The World Population Crisis: American Philanthropy's long, fruitless affair with population control" for Philanthropy Magazine in 1998, in which he lays out at length how wealthy elitist billionaires (like Ted Turner, Warren Buffet and Bill Gates Jr. and Sr.) and philanthropic organizations (like the Rockefeller Foundation, Packard Foundation, Ford Foundation and others) are obsessed with world population control. Here's a quote:
"For despite the new code-words devised and alliances sought—'stabilizing world population,' 'promoting sustainable development,' 'enhancing women's reproductive health and freedom,' and so forth—the population movement is still fixated upon what it once was candid enough to call 'population control'—implementing 'population targets' and achieving 'birth goals,' especially in the low-income regions of the world."
His invitation to Bilderberg likely deals with overall trends in the organizations deep roots with population issues and eugenics. Two possible topics he may have been invited to discuss include:
Major trends in medical research (2013)
How big data is changing almost everything (2013)
Michael Gfoeller: Listed as Political Consultant
Gfoeller was also recently appointed to the Board of Advisors for The Chertoff Group (Chairman, Michael Chertoff) that lobbied for the adoption of full body scanners at American airports. According to The Chertoff Group, the list of Gfoeller's accolades is quite lengthy:
Ambassador Gfoeller served 26 years as a U.S. diplomat including service in Saudi Arabia, Bahrain, Iraq, Russia, Armenia, Moldova, Poland, and Belgium, retiring from the State Department in 2010. During his tenure, he served as Political Advisor and Regional Coordinator for South Central Iraq in the Coalition Provisional Authority and was Deputy Chief of Mission and Charge' d'Affaires at the U.S. Embassy in Riyadh, Saudi Arabia, where he coordinated interagency counterterrorism operations. From 2008 to 2010, he was the senior political advisor to General David Petraeus, then commander of U.S. Central Command, focusing on counterterrorism, international security, and diplomacy. After his retirement in 2010, he served as head of Middle East and North African (MENA) affairs at Exxon Mobil's International Government Relations Department.
Retired four-star General and retired CIA director David Petraeus, advised by Gfoeller, is also attending Bilderberg this year. Petraeus served as head of U.S. Central Command from 2008–2010.
As a military, security, terrorism and Middle East advisory figure, Gfoeller may be attending Bilderberg to discuss:
US foreign policy (2013)
Africa's challenges (2013)
Cyber warfare and the proliferation of asymmetric threats (2013)
Developments in the Middle East (2013)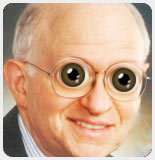 Martin Feldstein: Listed as Professor of Economics, Harvard University; President Emeritus, NBER
Feldstein has been a board member of Eli Lilly and Co., JPMorgan and military defense contractor TRW. Feldstein also sat on the board of AIG beginning in 1988 and oversaw the financial crisis in 2008, then stepped down in May 2009.
The collapse of the housing bubble was predicted by Bilderberg sleuth Daniel Estulin in 2006 based on intelligence he gathered from the secretive meeting held in Ottawa, Canada that year. Numerous other Bilderberg members played a role in the orchestrated economic collapse. For instance, James A. Johnson* (also a Bilderberg regular attending this year) was CEO of Fannie Mae and a Goldman Sachs board member during the economic collapse. Johnson became a source of controversy for his involvement in the Countrywide Financial preferential loan scandal alongside Angelo Mozilo that was closely linked with the subprime mortgage crisis.
Feldstein is also on the board of directors for the Council on Foreign Relations and the Trilateral Commission. He's a member of the JPMorgan Chase International Council as well.
Feldstein also sits on President Obama's Economic Recovery Advisory Board with Paul A. Volcker (also attending Bilderberg this year).
As a Bilderberg attendee in 2008, 2010 and now in 2013, Feldstein may be attending to discuss any number of economic and financial topics, including these recent topics:
Can the US and Europe grow faster and create jobs? (2013)
Jobs, entitlement and debt (2013)
Is Financial Reform Progressing? (2010)
US and European Fiscal and Financial Challenges (2010)
The European Union and the Crisis of the Euro (2010)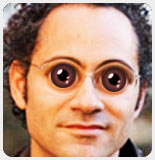 Alex Karp: Listed as Founder and CEO, Palantir Technologies
What isn't listed is the fact that Karp co-founded Palantir with Peter Thiel* (founder and long time CEO of Paypal also ) and $2 million in funds from the CIA's funding arm In-Q-Tel. He's a member of the so-called "PayPal Mafia". Palantir was also involved in a proposed systematic attack on Wikileaks.
Undoubtedly, Alex Karp was invited in by Bilderberg Steering Committee member Peter Thiel, his co-founder, frequent collaborator and "don" of the PayPal gang, who has become a rising force in the "new wave" of Bilderberg, a group whose power resides in old money but is focused on manipulating the latest technologies.
Deep into the field of datamining, Karp is almost surely a key asset for this Bilderberg 2013 discussion, as well as other tech topics:
How big data is changing almost everything (2013)
Thiel also invited back Amazon.com founder Jeff Bezos, who has attended other recent Bilderberg conferences. Bezos is also regarded as a member of the "PayPal Mafia," and involved, as is Thiel, in private space flight companies and numerous start-up ventures he and key allies opt to fund in the effort to research and establish alternative platforms. Like many other Silicon Valley executives, he espouses "libertarian" thinking despite clear overlap with national and global government interests.
Like other technocrats brought to the Bilderberg discussion table, Bezos is likely discussing:
How big data is changing almost everything (2013)
Cyber warfare and the proliferation of asymmetric threats (2013)
Online education: promise and impacts (2013)
RELATED: Secretive Bilderberg Using Disruptive Tech to Stir Revolution
This author began pointing out several years ago that the Bilderberg agenda was absorbing many of the high level techies from Silicon Valley, and unceremoniously crowning a new cadre of technocrat social engineers that will direct the coming years so long as their system of predatory finance and political control remain.
Bill Gates (both Jr. and Sr.) as well as fellow Microsoft executives like Craig J. Mundie have already been integrated into Bilderberg for well over a decade. Gates & co. now implement the elitist agenda worldwide – including vaccines, GMOs, depopulation and technology – through the omnipresent and powerful Bill and Melinda Gates Foundation, and its partners in the NGO, United Nations and national sectors.
More recently, Bilderberg Steering Committee member Peter Thiel, the venture capitalist behind PayPal and Facebook, has helped recruit attendees including the likes of Eric Schmidt (Google), Chris Hughes (Facebook), Reid Hoffman (LinkedIn), Sean Parker (Facebook, Spotify; Napster founder) and several other influential figures in the online and social media sphere.
This technical expertise meets at the table with the likes of Keith B. Alexander, the commander of US Cyber Command and concurrent director of the National Security Agency and other figures in policy, setting the scene for emerging cyberwarfare incidents, hack attacks on 'rogue' nations like Iran (as with Stuxnet), mass tracking of the public through social networking and color revolutions-gone digital (as with the Arab Spring).
This argument about Bilderberg's tech-driven agenda is supported by recent meeting topics [Bilderberg Topics: 2013; 2010-2012; 2008-2009]:
How big data is changing almost everything (2013)
Cyber warfare and the proliferation of asymmetric threats (2013)
Online education: promise and impacts (2013)
Stability and Instability in the Middle East (2012)
How Do Sovereign States Collaborate in Cyber Space? (2012)
The Middle East: What Does Democracy Mean? (2011)
Economic and National Security in a Digital Age (2011)
Technological Innovation in Western Economies: Stagnation or Promise? (2011)
Connectivity and the Diffusion of Power (2011)
Social Networking: From the Obama Campaign to the Iranian Revolution (2010)
The Growing Influence of Cyber Technology (2010)
Cyber-terrorism: Strategy and Policy (2009)
Cyber-terrorism (2008)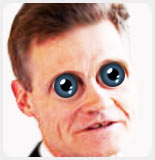 Sir John : Listed as Regius Professor of Medicine, University of Oxford
Immunologist and geneticist John Bell heads the medical efforts at Oxford, one of the world's most prestigious universities, and is a (non-executive) director at Roche, a major pharmaceutical and biomedical firm. He is the founder of three biotechnology firms and a major player in autoimmune disease research and genetics across the board.
He is a founder of the Wellcome Trust Centre for Human Genetics at Oxford, ans was an AstraZeneca board member from 1997-2000, a board member at Genentech since 2009, a President of the Academy of Medical Sciences from 2006-2011 and a Rhodes Scholar (again, at Oxford).
Signficantly, he sits on the Scientific Advisory Committee of the Bill and Melinda Gates, which, through its vaccine and GMOs push, is on the leading edge of philanthropic population control efforts.
Almost certainly, Sir John Bell is attending Bilderberg to discuss medical trends and possibly other topics addressed by the Bill and Melinda Gates foundation:
Major Trends in Medical Research (2013)
Africa's Challenges (2013)
* Denotes attendee is also on the Bilderberg Steering Committee
Tags: